Save the Date –  Saturday, OCTOBER 6th at 7:30 pm
The Electric Squeezebox Orchestra!
The Electric Squeezebox Orchestra is a 17-piece big band led by trumpet star Erik Jekabson which has taken the Bay Area by storm. Featuring some of the Bay Area's top artists, the band is known for swinging excitement, musical beauty and nuance. Stay tuned for more details.

---
PAJA Member Party is September 16th!
---
Thank you guys for a great show!!!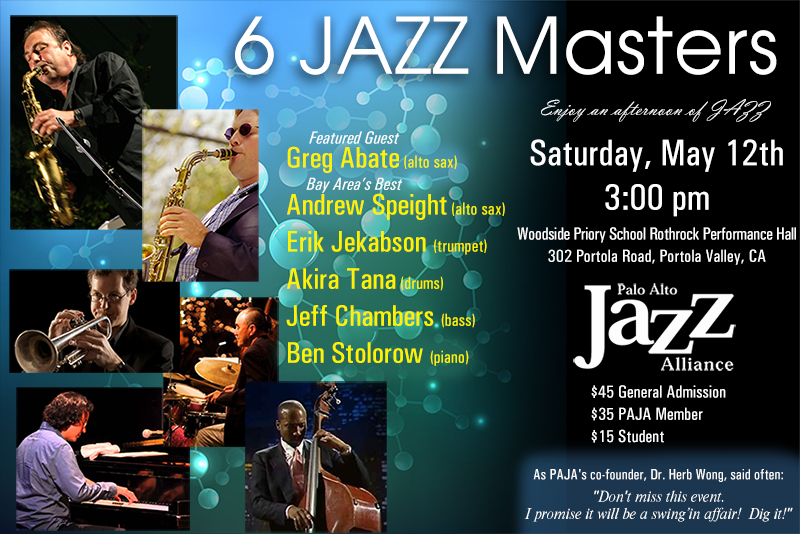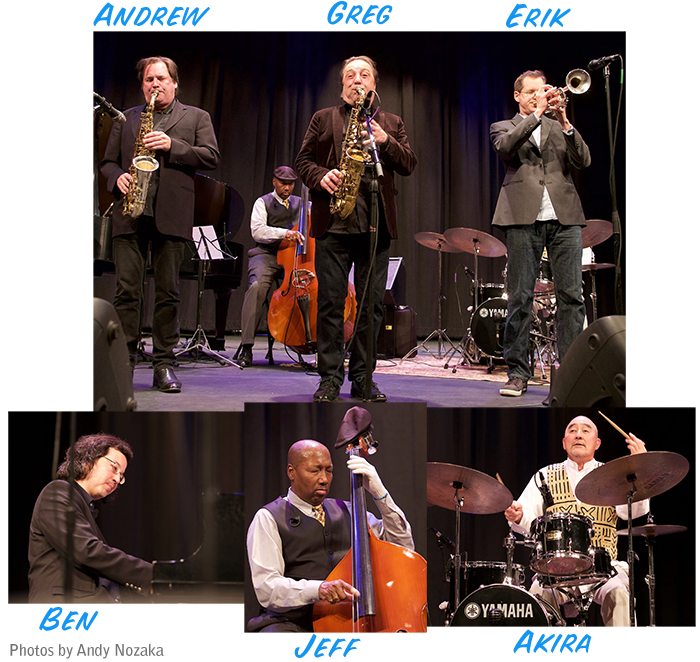 ---
MEMBER PARTY—COOL AND CONGENIAL
PAJA's annual free member party on Saturday, October 21, was a grand success.  Wonderful weather, friendly folks, and a really good band made for a delightful afternoon of jazz and socializing.
Our thanks to Kay Kostopoulos, long-time PAJA member, for providing the vocals and fronting the musicians. Kay is reachable at www.blackolivejazz.com.
And as he has many times in the past, Noel Jewkes (jewkesjazz@sbcglobal.net) blew us away with his terrific tenor and other reeds. The man is a marvel and we're lucky to have such a superior jazz artist here in the Bay Area.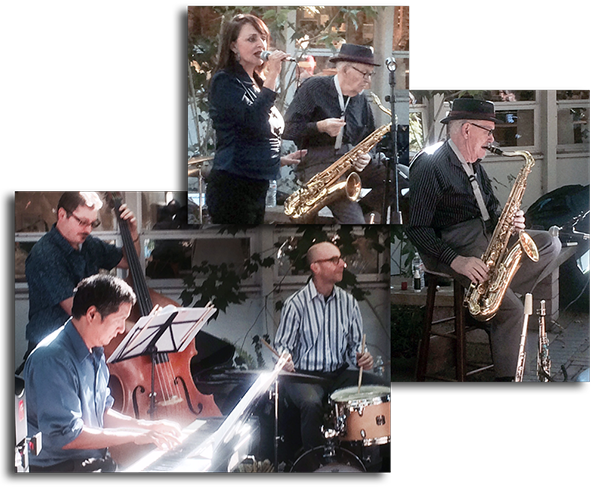 The rhythm section was likewise stellar, and each sideman soloed to great effect. Bravo to Larry Chinn on piano, Dan Robbins on bass, and Jason Lewis on drums.
Fifty to sixty members were on hand for a lovely afternoon. The rest of you PAJA members should really try to make these gigs. The Palo Alto Art Center courtyard is a cozy, pleasant venue, and there's always plenty of wine and other beverages, plus munchies.
Pretty good deal, IMO./ D. Michael Griffin